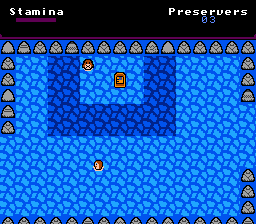 This game was originally created in 48 hours for Ludum Dare – a fast-paced game creation competition. Since then it has received numerous updates to make it a more polished experience.
I took a break from my usual carefree style to make this. My goal was to make something that left a real impact on the player.
The game was inspired by an article by Anna Borges.
It was developed for the original Nintendo Entertainment System using NES Starter Kit – a C-based game library for the NES.
About the Author
I'm a web developer by day, and a retro game dev by night. I strive to make retro game creation more accessible to new devs.
If you liked this game, please feel free to check out my main site, or give me a follow on Twitter.
Thank you for your interest!